Welcome to
Hotel Horse Country Resort Congress & SPA Arborea
, search and book your room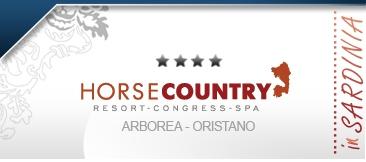 Home > Location
Print
Horse Country Resort
is situated in the central-west versant of the island, ideal point of meeting between the coast and the hinterland. The Resort is easily reachable from the major airports and ports, with the possibility of using organised transfers, both individual or for groups.
The
Horse Country Resort
can be reachable by car or bus (going along the strada statale 131), or by train.
Give us your Feedback
Horse Country Resort Congress & SPA, Strada a Mare, 24 - Arborea